Posts tagged
Skype
0
In case you don't know what Lync is, in simple words, it is Microsoft's messenger for corporate email addresses and quite prevalent in many organizations. Guess what? You can use it with your UC email address. Most graduate students with work experience may know about this but it may not be a very well-known among undergrad students.
Before you disregard the possibility of using Lync as uncool or boring or work related, do consider the following facts:
Screen sharing: Lync allows share either your desktop but even allows you to limit the visibility to just one application. If you need some help from a friend to understand how things work, you can choose to give them control or take it back whenever YOU want.
File sharing: With the latest version of Lync available under UC, you can simply copy-paste a file to your chat window's text area, press enter and the file is sent. Comes in very handy when you don't want the hassle of attaching it in an email.
Audio and Video call: Like Skype, Lync allows you to make audio and video calls. I am not sure how handy it will be but having that option might make sense in certain circumstances.
The limitation that I understand to be the case that you can do this with UC students only. I may be wrong but it would depend how the rules are defined within UC.
How to install Lync:
As far as I understand, for the muggles (read non-UC people) Lync now comes with office 365 for $9.99 per month or $99.99 per year.  However, as a UC student you get it for free.
Step 1: Go to https://mail.uc.edu/ and log in with your 6+2 id and password
Step 2: Click on the settings button which looks like a mechanical gear and then click on "Office 365 settings"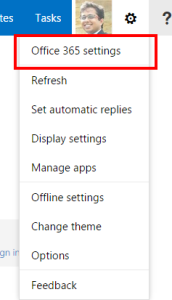 Step 3: Click on "Software" which will appear on the left side of your screen

Step 4: Now you can either choose to install the latest version of office for free by simply scrolling down where you will get Lync 2013 along with Office OR choose just Lync 2010 by going to the next step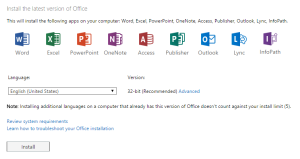 (Click on the image for a bigger version)
Step 5: Click on "Lync" of the left hand side which is second on the list.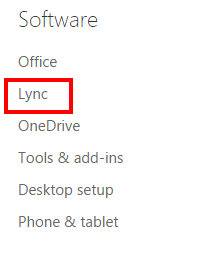 Step 6: Click on install Lync 2010 which is at the bottom of the page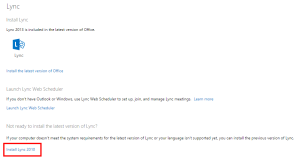 (Click on the image for a bigger picture)
Step 7: Follow the steps listed in the next screen and install Lync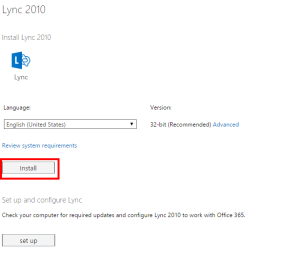 (Click on the image for a bigger picture)
Step 8: Once installed, login with your email address and have a happily ever after
Please post your comments in the section below if you want to add any improvements to this guide.